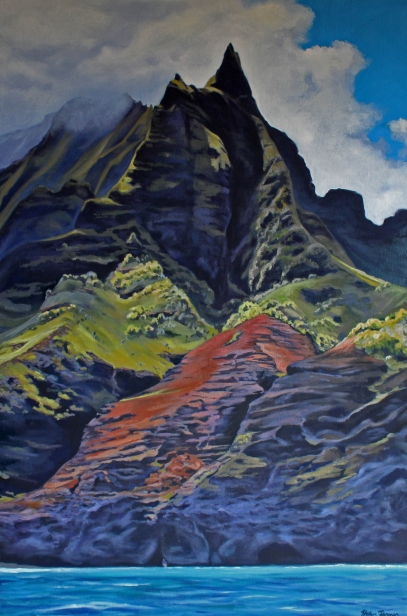 Artwork Details & Purchase »
Aspire,
24x36 oil painting

The pure joy of creating a piece of art from a blank sheet of paper is my passion, and I hope you will enjoy these pastels as much as I did when painting them.
I am a seeker of the peaceful moment, an unspoiled sandy beach, a quiet walk in the woods. The closer look at a beautiful bloom inspires me to translate the folding shades of color, to stop time forever, on paper. The pastel medium is an immediate pleasure to an impulsive artist.
I am an ex-New Yorker who moved to Kauai in the early 80's, with my camera, flute and oil box, unsure of my future but ready for a change. Since then Iíve had a family, played many gigs, and discovered pastels! I belong to several Pastel societies and art guilds, exhibit in juried shows and paint "en plein air" as much as I can. The pursuit of excellence in pastel is a continuing journey that I would like to share with you.
Latest Paintings

December 04, 2017
The Gift of Peace!
Merry Christmas and Happy Holidays to all art lovers!
This season I am offering HUGE discounts on my art inventory here at my home studio, so if you ever wanted one of my paintings for a gift or for your home please contact me directly at hit2348@gmail.com
I will be moving in early spring, whereabouts unknown for now, but the one thing I know for sure is that I will be making art, wherever I am!
Wishing you all the best for the coming year!
Sincerely,
Helen
More News from the Artist Ľ
Documentary Video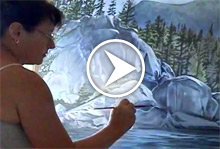 Fine Art Sale

» Feb. 26, 2018 - Feb. 28, 2018
| | |
| --- | --- |
| » | Kauai Society of Artists Exhibition Gallery in Kukui Grove Shopping Center |
Event Details »
---